Brickell Residential Locksmith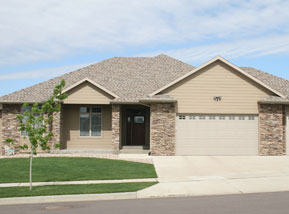 At Brickell Locksmith we value our customers' needs and trust! That is why Brickell Locksmith became the leading locksmith company that local and foreign residence of Brickell, FL continue to support and trust for so many years now. Brickell Locksmith is committed in providing high quality of security products and services for residential properties and apartments at the entire metro Brickell, FL and surrounding area absolutely very affordable price. We have the fullest range of reliable and topnotch security products and services that will surely bring security and peace of mind for home owners 24/7.
Contact us at (786) 228-5102
Our services are available 24 hours a day, 7 days a week to the whole Brickell, FL and nearby areas. Our quick 15 minute response period guarantees fast recovery from your residential locksmith dilemmas. Brickell Locksmith has certified and fully equipped technicians that are trust worthy and extremely expert in dealing with any kinds of residential security needs whenever and wherever you are in Brickell, FL and surrounding area. We know it's important for you to have trust worthy people to do the job. That is why Brickell Locksmith guarantees you our professional technicians are bonded, licensed and insured to handle your residential locksmith services needs. We promise you professional, honest and very confidential job.
Our company covers service all major types and leading brands of residential security hardware and systems for restoration, installations, repairs, maintenance services and upgrades. Apart from these, we also provide the following services:
Residential locksmith services like:
All services on master systems and high-security locks
Re-keying and/or new keys made for existing locks and deadbolts
Repair and/or upgrades on all kinds of locks including mailbox and even decorative ones
Installation of new lock sets for any doorway accesses and other furniture
Installation of peepholes
Installment of a home safe
Other home security systems
Call us at (786) 228-5102
At Brickell Locksmith we guarantee high quality, fast and efficient work with our entire residential locksmith services absolutely very reasonable price. We are your best residential locksmith service that you can always depend on whenever and wherever you are in the entire Brickell, FL or any surrounding area. Call us now at (786) 228-5102 and we promise you good experience with our services at very best price!